Yogi Bare Cubs
We are all just walking each other home.

And what if you can walk with someone through their toughest days?
What if you can help someone find "home" in themselves? Building their confidence and stop the comparison trap?
What if "each other" became all of us in this Together. Lets give it a go!
Lets create a community of Yogi Bare cubs who lift each other up, who have each other's backs and are always there to give a high five Paw to one another!
Our Brand Ambassador programme is all about community & spirit. Ill let you into a little secret ... for a long while I struggled to find my place in Yoga Land.
Through my own journey and the building of Yogi Bare I have learned that yoga doesn't have to be every day, it doesn't have to be perfect, it doesn't have to be complicated. It can be as messy, fun, weird, fast, flowing, still, gentle or abstract as you want it be. It is a practice not a performance.
Yoga has been instrumental to changing my life – both through healing, my relationship with myself and navigating life. I want to open conversations and explore real life yoga and so we want nothing more than to create a true and real bear pack.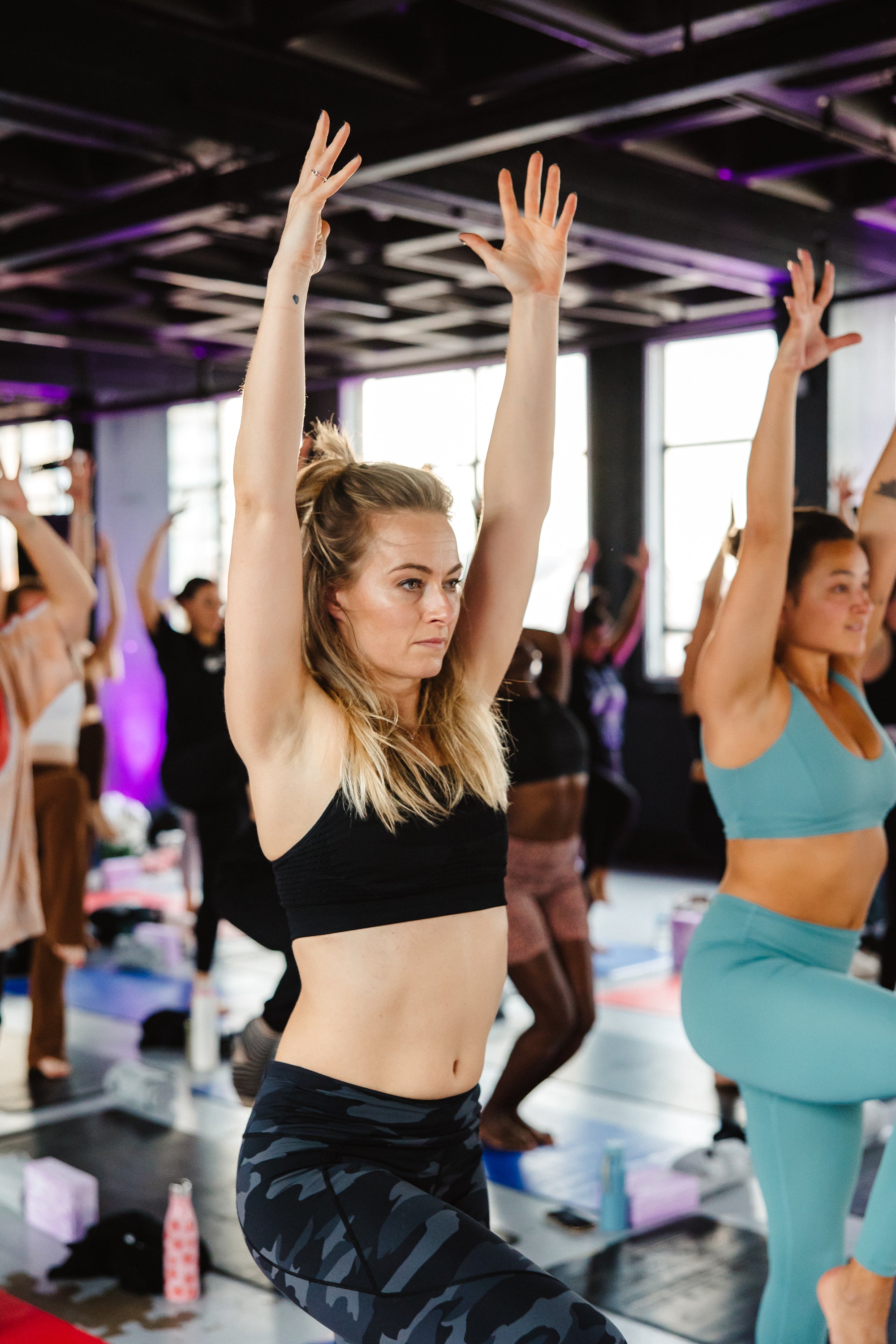 The Yogi Bare Ethos
If all good things are wild and free then I believe your practice should be. Yogi Bare is the physical manifestation of the concept of yoga being for everybody and every body. I wanted to develop a range of eco sensitive products that are accessible and to bring some fun and personality to a world that can sometimes seem alien or difficult to access. The name isn't just a fun play on words but the Bare is symbolic of the eco credentials and a sense of stripping back. At its core Yoga is about connection, connection to the planet by choosing more earth friendly materials and connection to who you are.
Mental Health and support are also very important to Yogi Bare. I never want Yoga to feel unattainable or elitist. It's a back pocket tool to get you to feeling cool – there whenever you need it. While never any pressure to share your own MH journey our ambassadors scheme will help shape an atmosphere of encouragement and kindness.
At Yogi Bare we advocate for every yogi and we would love your support on our mission to make everyone feel good and do good.
You've supported us from day one + we've never forgotten that!
When you become a Yogi Bare Cub, you'll enjoy incredible benefits and opportunities:

Your own Yogi Bare Cub Ambassador code: 10% off for them, 10% in for you - every time this is used you share the profits with us and get a 10% kick back from use
Exclusive Discounts: Get 20% off all our products, plus 15% off for your friends and family.
Access to VIB: Join our Very Important Bear Club Facebook/Email group, where you can contribute to new product development and Yogi Bare's direction.
Training: Participate in Yogi Bare Workshops and learn valuable skills like acupressure restorative techniques, working with yoga props, and more.
Paid Teaching: We often receive requests for Yogi Bare to teach at retreats and events. As a Yogi Bare Cub, you'll have the chance to be part of these paid opportunities.
Discounts: Enjoy discounts on festivals, events, and classes associated with Yogi Bare.
Community: Gain access to the Yogi Bare Club Facebook Private Members page, quarterly Lives, annual meetups, and CPD trainings focused on the yoga industry, diversity, therapy, breathwork, and more.
What's involved?
Personalized VIB Code: Share your unique code on your bio, newsletter, website, or at events to earn commissions.
Engagement: Regularly share our news, stories, and engage in our viral challenges.
First Opportunities: Be the first to know about teaching, event, and festival opportunities with our partners.
Input on Development: Have a say in new product and brand development.
Brand Loyalty: Join us in our journey and know that we care about you as a human.
Okay but how does it work?
We've partnered with Avelon, a revolutionary platform designed for brands like ours that want to honor their community and grow together. Here's how it works:
Sign up and receive your personalised profile and code to offer discounts to your followers.
Whenever your code is used, you earn a commission as a way of saying thanks.
Easily track code usage and download your earnings whenever you like.

Their tracking technology ensures sales you generate are attributed to you, with a 60-day commission window and cross-platform, cross-session tracking. Even if a customer clicks multiple affiliate links, the commission is fairly split among all affiliates in that purchase chain.

Join us in this exciting journey as a Yogi Bare Cub and help us make yoga accessible to all while enjoying fantastic rewards.