BE KIND YOU CAN'T REWIND. BUT YOU CAN REPURPOSE
At Yogi Bare, our mission goes beyond yoga—it's about aligning with nature. Considering how the planet nurtures us, we wondered. How can we give our mats a new life?  When it's time to part ways with your trusty mat, bursting with energy, kindness, and memories, what's the next chapter for its journey? How can we infuse that goodness into something greater?
Introducing our solution:
A circular solution for yoga mats
Working with Safer Surfacing & their mission to recycle one of the worlds most commonly wasted and toughest materials – rubber! Taking your old rubber yoga mats, together we will transform them into high quality rubber chipping that is used for JOY! Creating safe surfaces for play areas and parks to help prevent injuries in tumbles and falls, helping cities bloom creating parks and gardens, protecting hooves in equestrian centres and giving those coops the eggs- factor for chicken runs & roofing.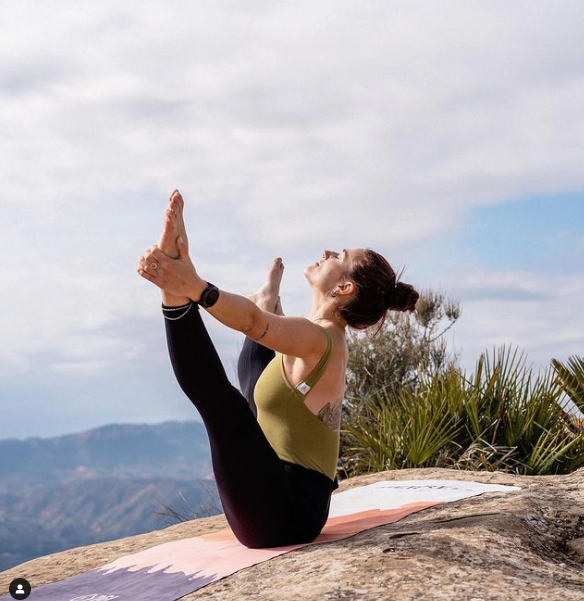 How to participate
We take responsibility by recycling your worn mat to ensure we do not create any additional waste for our planet and to keep them out of landfills. When you send your mat for recycling we will email you a 15% off code to use against the purchase of a new one.
(Please note: we'll accept ANY brand of yoga mat that uses PU rubber.)
Step 1
Get in touch to let us know that you would like to participate in the recycle scheme and we can provide you with the postal address.
---
Step 2
Pack your Paws for its final journey. You can roll, fold or ball the mat up to get it to fit into your packaging. If you don't have anything suitable some (ideally second-hand) craft paper will work.
---
Step 3
Take parcel to your local post office, or carrier of your choice. Please send us a copy of the proof of postage and we can send over your discount code to use on your next purchase. Please note that we cannot take responsibility for any lost parcels.
---
Step 4
Place your order for a new mat with your 15% OFF code. Get your paws back on the mat in no time.